Imagine entering a sanctuary, stumbling upon an untouched oasis in the desert, discovering the fountain of youth and floating blissfully in the ocean. Step into a new cavernous magical universe built around a life-giving source—water. A world where you may leave the mundane and experience weightlessness. Where being elsewhere and losing track of space, gravity and time are made possible. Unearth the mystery of Källa.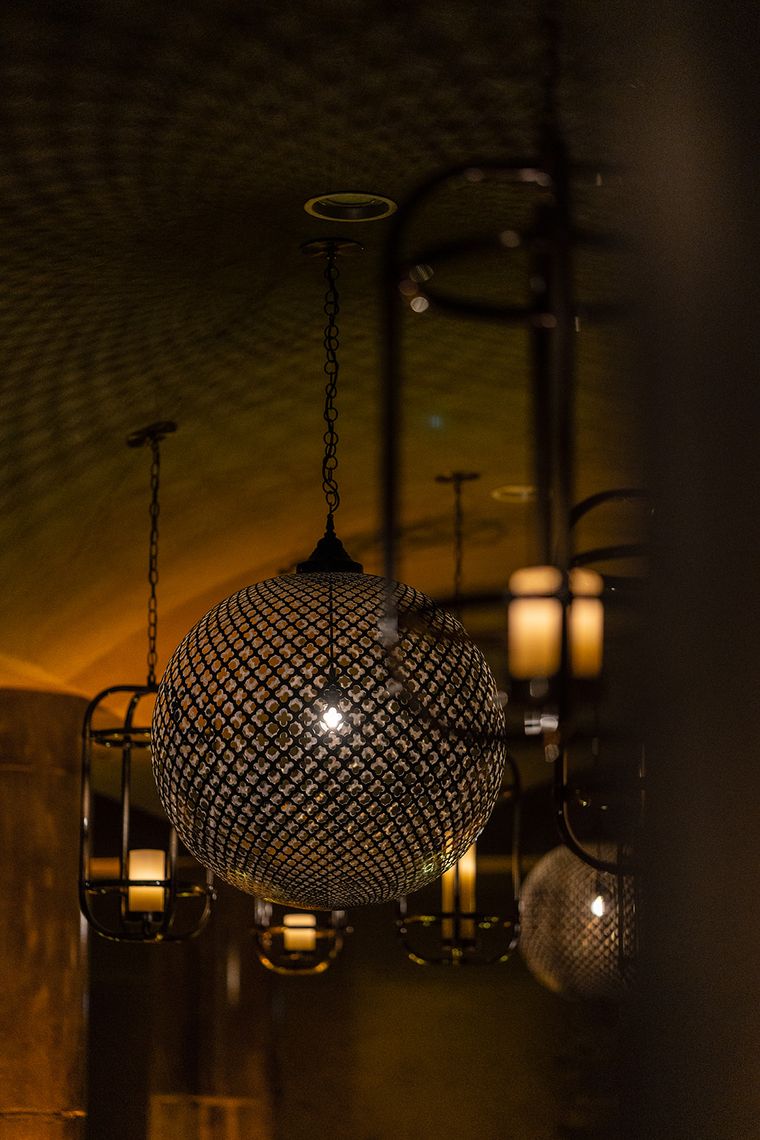 Experience
As you let the cover of darkness shield and calm your mind, the echo of your footsteps resonates, the silence merely broken by the murmur of water. The scent of saltwater fills your lungs and reminds you of the ocean. Every step forward and below takes you closer to a different world. The journey to reach Källa's core is a transformative one that transports you elsewhere—to a realm full of discovery. Far more than a saltwater treatment, time spent within the heart of Källa is a therapeutic experience.

"Underneath the village lies a mysterious haven where you can forget everyday life."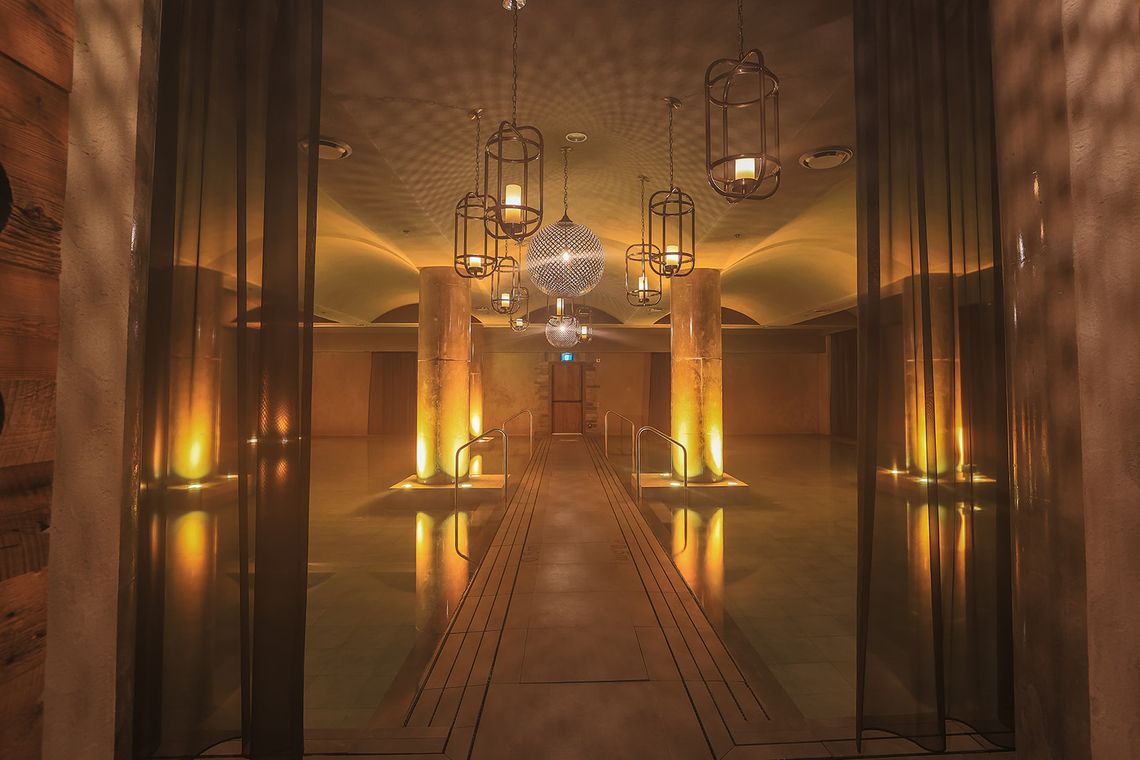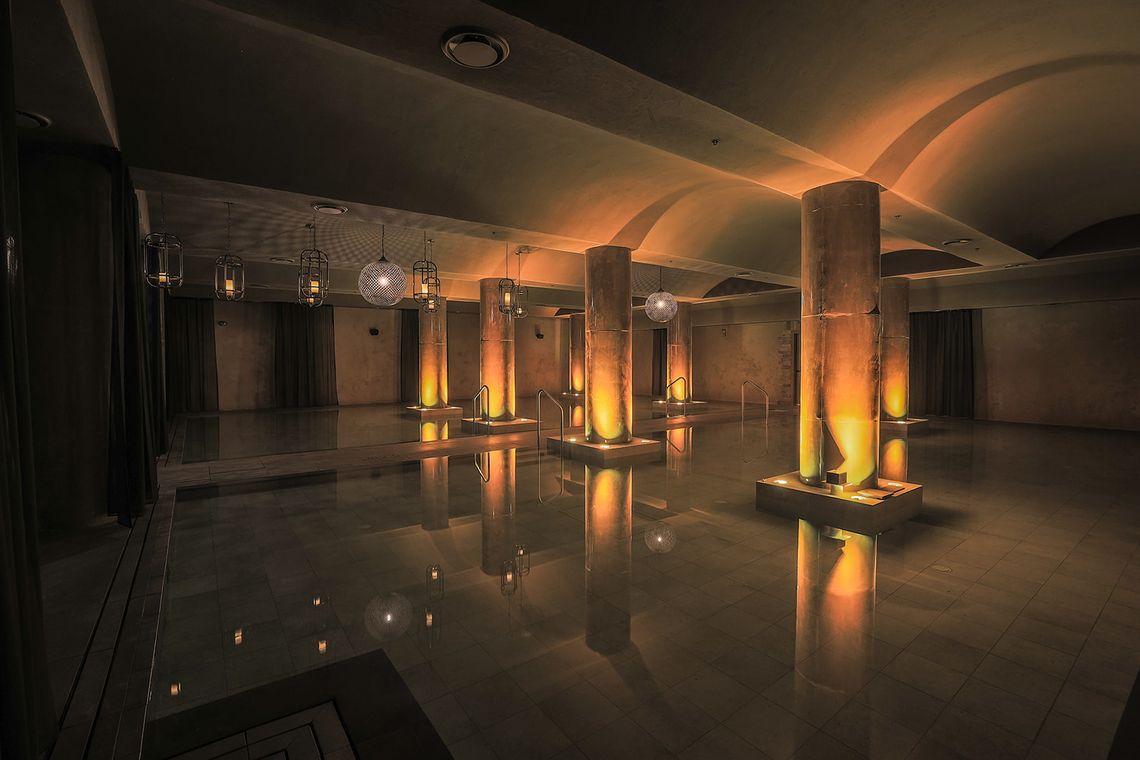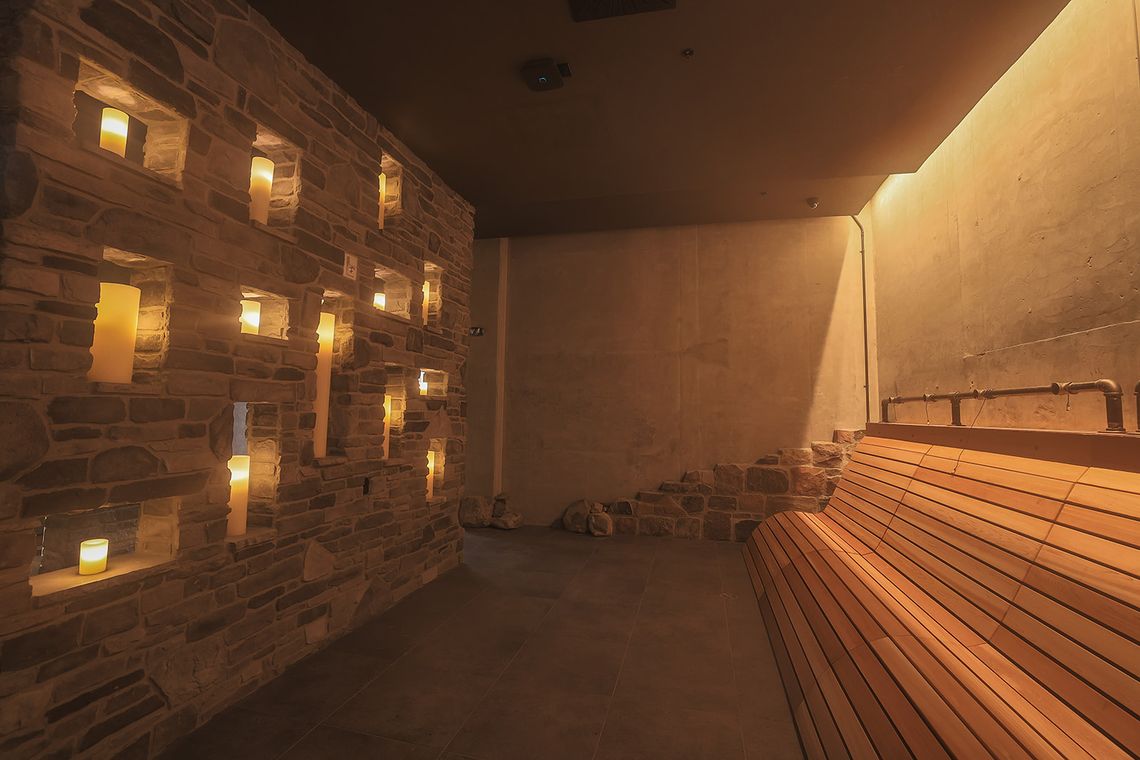 How to Experience Källa
Familiarize yourself with Källa and the steps to follow once you have made your way down to your haven. Prepare for an incredible journey.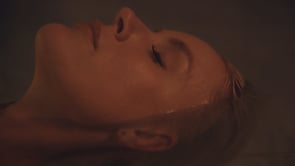 Benefits
Källa allows you to embark on an inner voyage, explore the connection between mind and body and disconnect from the life up above. Flotation serves as a pathway to a deep meditative state usually only achievable after prolonged periods of intentional practice. As you float, a growing sense of ease takes over your body: breathing and heart rates slow, muscle tension and blood pressure decrease as endorphins take over to offer relief to tired and aching muscles.
Flotation and meditation strengthen the immune system, incur better sleep, improve brain functions and the creation of antibodies by triggering a rejuvenating relaxation response. By relieving the gravitational pressure constantly exerted on muscles, bones, tendons, joints and ligaments, Källa alleviates pains. From broken bones to bruises, muscle strain, sprains or arthritis, bursitis or tendonitis—here exists relief.
Add unlimited access to Källa*
*Must be combined with the thermal experience.
Rate
$58
*Taxes not included
Before you embark on this journey, there are a few things you should know:

Shaving and waxing is not recommended the day of the treatment.

Källa is a sanctuary. Please remain silent for the duration of your experience, from start to finish.

Shower before and after the treatment.

Avoid touching your eyes as the Epsom salt concentration of the pool is incredibly high.

As to not disturb other floating guests, refrain from swimming at all times.

Simply move carefully to avoid causing any disturbance.

Others are floating as well; you may bump into each other. It is completely natural and nothing to worry about. Forget about the world that surrounds you.

Enjoy weightlessness.

Enter your sanctuary in silence.

Shower before and after the treatment.

Enter the pool gently as to avoid disturbing others. Lay on your back and close your eyes.

Relax your neck and allow your head to float with your ears submerged to listen to the sound of underwater music.

If you feel any discomfort in your neck, use one of our headrests found near the shower exit.

Others are floating as well; you may bump into each other. It is completely natural and nothing to worry about. Forget about the world that surrounds you. Let go.
As many times as you want. The benefits of floating in Källa are cumulative. As such, returning to this haven repeatedly is encouraged.
A maximum of 34 guests can enjoy weightlessness together every hour in Källa.
You may find Källa between the Kelö and Kâbin saunas and in front of Steam Haus, home to our steam rooms. Should you have any trouble finding the flotation pool, our artisans constantly wander the site and will gladly guide you.
Epsom salt, also known as Magnesium sulphate, is composed of sulphur, magnesium, and oxygen. When added to water, the water's density is increased. This change allows you to enjoy the benefits of flotation therapy.
When Magnesium is absorbed by the skin, it expels toxins from the body, relaxes the nervous system, reduces swelling, and soothes muscles. Källa serves as an excellent remedy for stress and inflammation. Floating in Epsom salt saturated water is also known to relieve muscle and joint pain as well as general fatigue. It is also strongly recommended for pregnant women, those dealing with chronic pain and sleep disturbances.
Yes! Källa is safe during pregnancy. Should you have any worries, do reach out to your doctor prior to visiting the spa village.
Travel with Rhassoul
Experience complete renewal
Let yourself be guided through the steps of Rhassoul. Inspired by Moroccan and Turk hammam traditions, the culminating point of this experience is reached as you find yourself surrounded by steam and bathed in mineral-rich clay.